"…Present His truth, and the message of redemption and transformation will take hold"
Ravi Zacharias
Impact World provides momentum towards wholesale change. The New Testament model shows a life of fervent prayer, public proclamation, and selfless personal discipleship. Now – over two decades – literally thousands of communities have benefitted from Impact World's involvement through prayer initiatives, Gospel training weekends, and discipleship and follow-up assistance.
Because of this long-range view, Impact World looks back on some 2.5 Million changed lives shaped by Jesus, and 15,000 discipling groups operating around the globe.
Working together is always more effective than working alone.
Central to the success of a regional effort is the strategic insight, financing, and connectedness of key business leaders. These leaders typically make up the lions share of a local leadership team.
Founded in 1993, Impact World was pioneered by Mark Anderson as a new style of evangelistic ministry, designed to reach the modern cities of the world. Since then, Impact World has led campaigns in over 2000 cities in 36 states, and 12 countries.
In 2004, after 3 years of preparation, Impact World launched the first ever whole-nation evangelistic effort, across both major islands of New Zealand. This 12 week operation saw some 313,000 young people hear the Gospel, and over 26,000 respond to Christ.
Today, Impact World is one of the largest evangelistic ministries in the world, and operates out of training and facilitation locations in the USA, South America, South East Asia, Europe, and the Caribbean.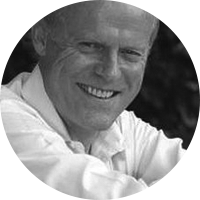 "I know of no other organization in the Christian missionary field that has produced… such outstanding, mature and Spirit-led young men and women."
David Aikman, author and former TIME Magazine editor
As a multi-national (or trans-national) ministry of Youth With A Mission (YWAM), Impact World operates as part of a wider collective of global missionaries through shared values.
YWAM is a decentralized organization with a core leadership team, of which Mark Anderson (founder and director of Impact World) is a part. There are over 1600 full-time YWAM operating locations in 198 countries, with 25,000 full-time missionaries serving outreaches in every nation of the earth, each year.